AMP Admins are you ready for Las Vegas Market? Follow these steps and you'll be good to go!
1. Update AMP with new products for market
All new product should be added to the product table in your AMP CMS. For Pro Tips check out our article: master the merge.
How to: Update just inventory
Make sure your product table is saved as a CSV

Follow the gif below to Upload it back into AMP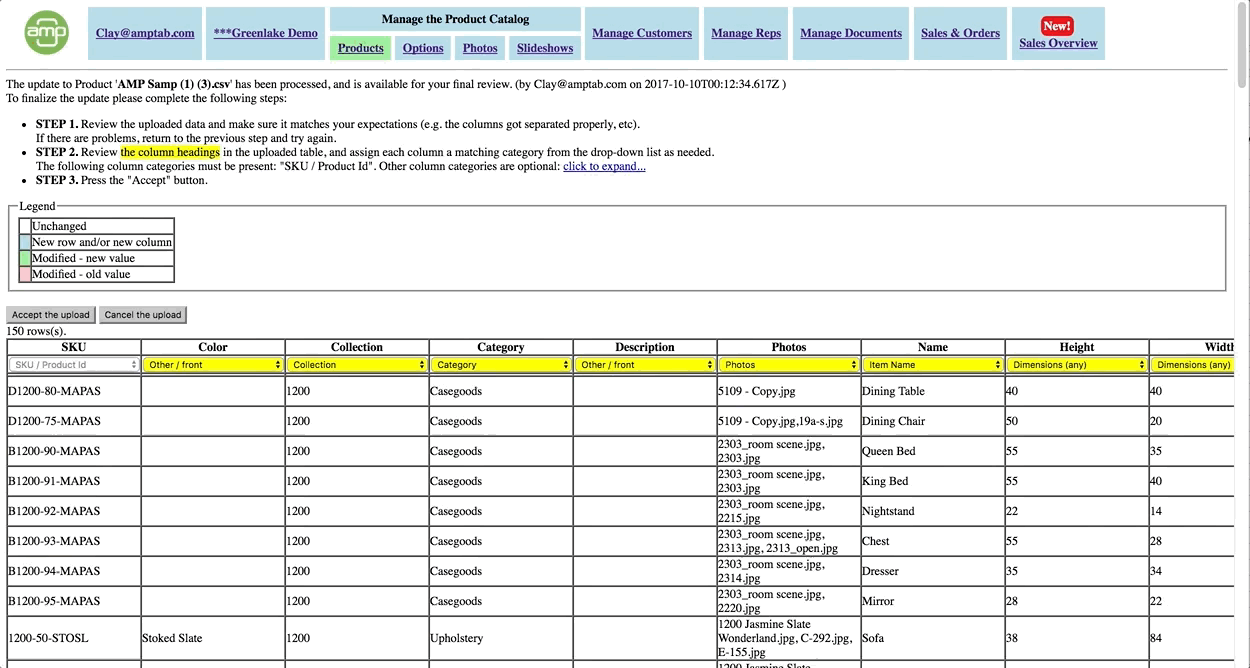 How to: Update just a few SKUs
Export the product table

Delete all the SKUs we're not updating. To make things even easier for us, let's also delete all the columns we're not updating.

Update the prices

Click save and upload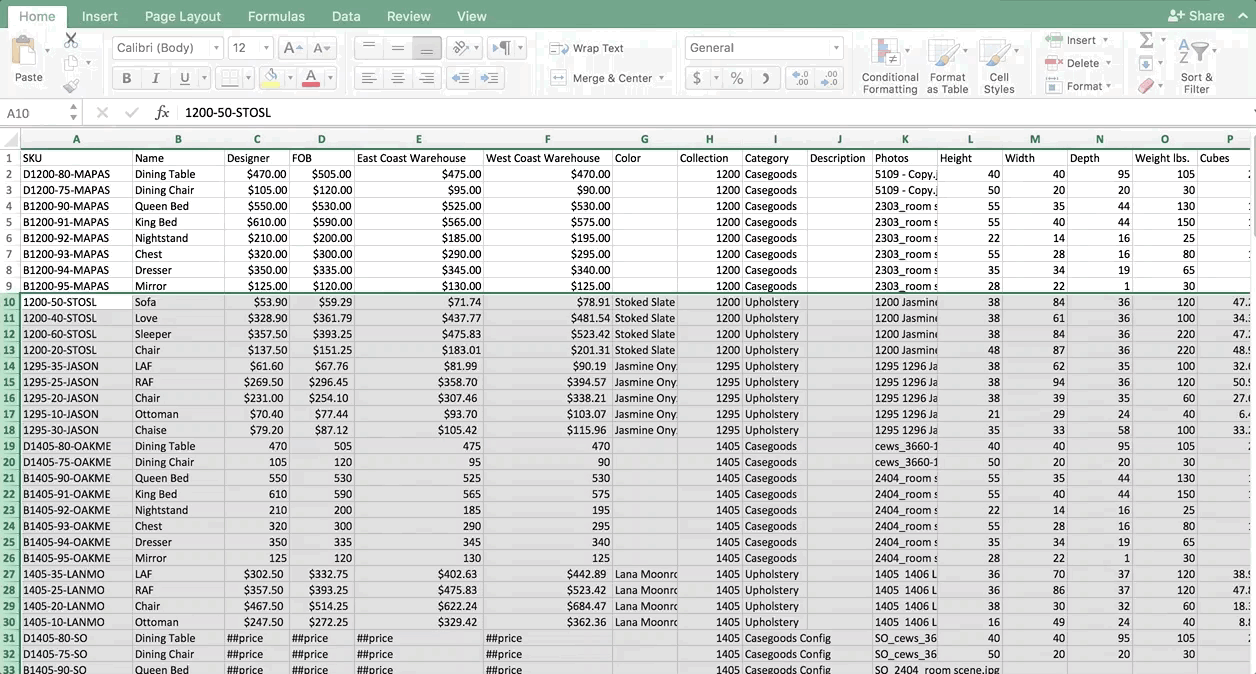 2. Create a walkthrough as a slideshow (Part 1)
Generate a list of SKUs that will be shown at market. From the Slideshows section of your AMP CMS, create a new slideshow named something like "Winter Vegas Market Walkthrough 2018". Paste your list of SKUs into the textbox from the slideshow edit page and save. This will create a mini-catalog of market specific products for reps.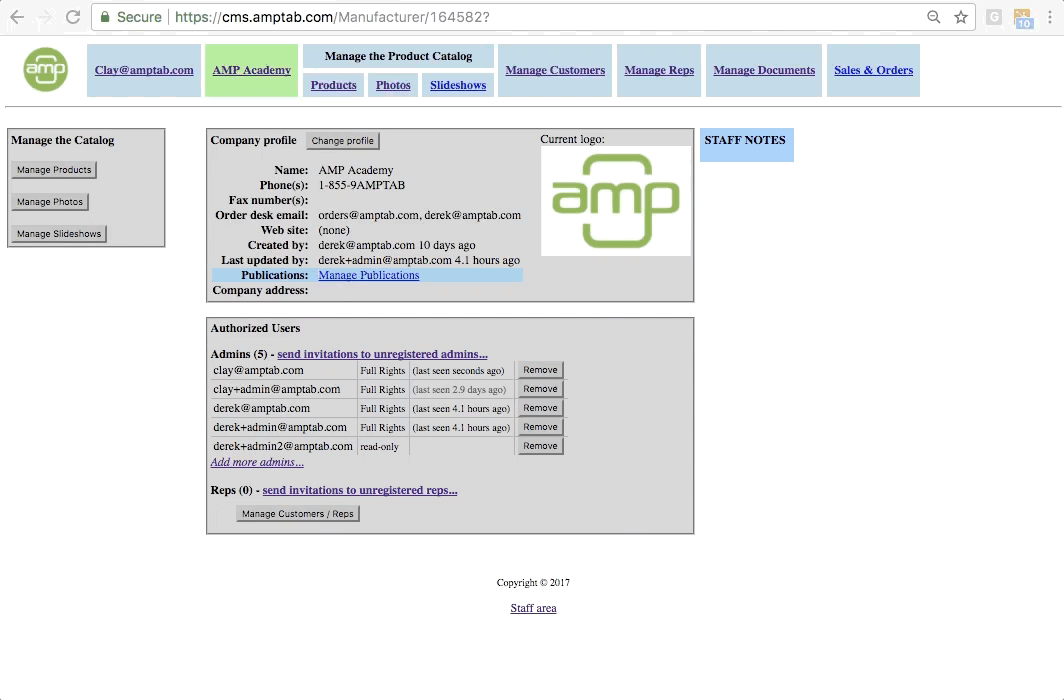 Send out a notification to your users letting them know you'd added a Las Vegas Market Walkthrough to AMP. Include in your message how to access the Slideshow in the app: tap Slideshows from the Products tab in the app.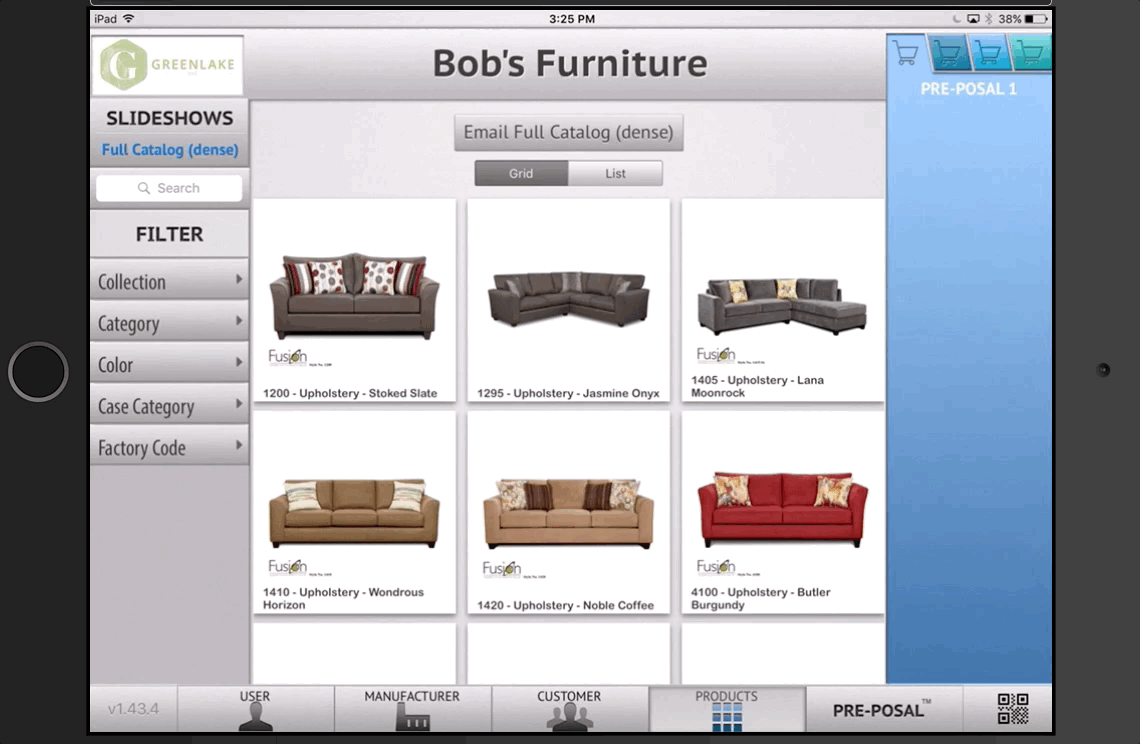 3. Use AMP Press to print QR codes and Pricelists (Part 2)
How to print QR code labels from your walkthrough slideshow in the AMP CMS:
From your slideshow click "New Printing Methods"

Change the print template from 'Group Pricelist [Letter]' to 'Group Pricelist [8162]'

Adjust settings to change the fields being displayed and formatting (click 'Quick Preview' to see your adjustments)

Click 'Download (PDF)' and print the PDF on Avery 8162 sticker sheets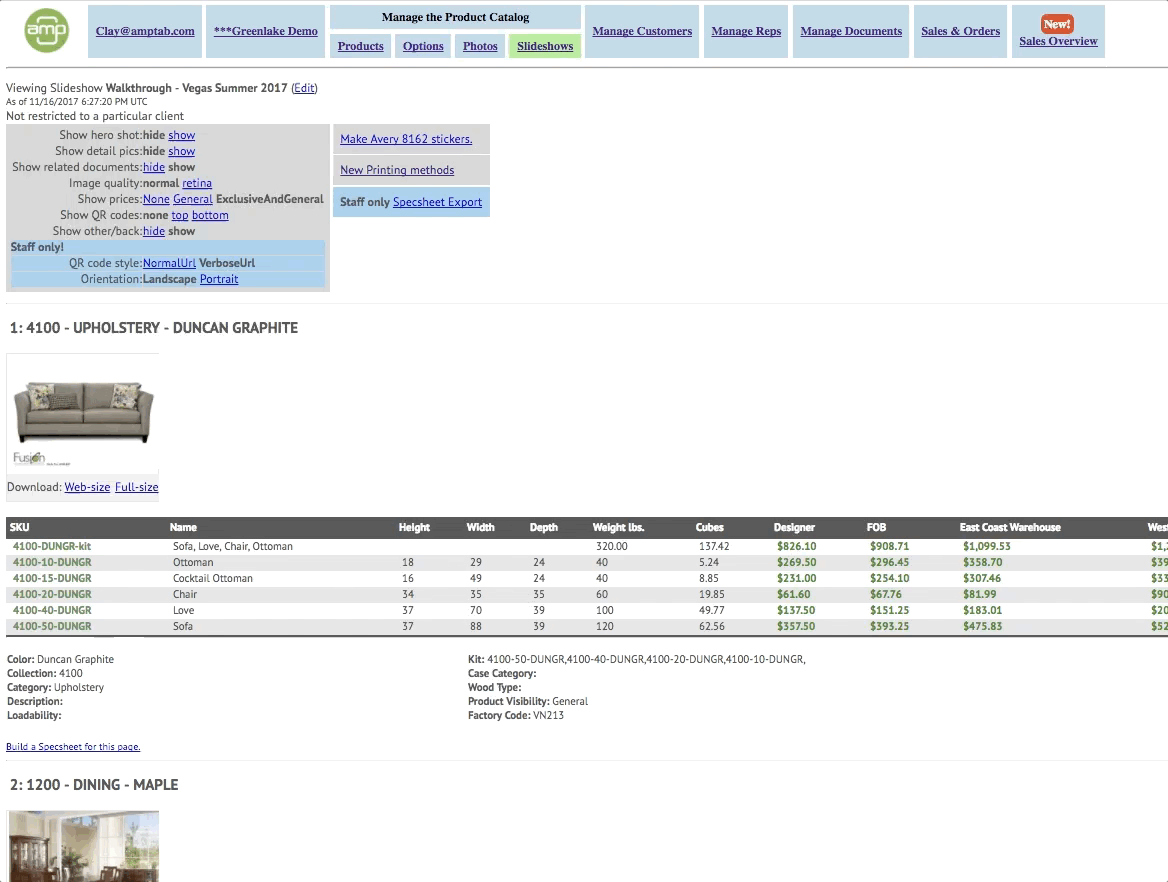 How to print price sheets in the AMP CMS:
Follow the same steps as you did for printing QR code labels

This time select 'Group Pricelist [Letter]' for your print template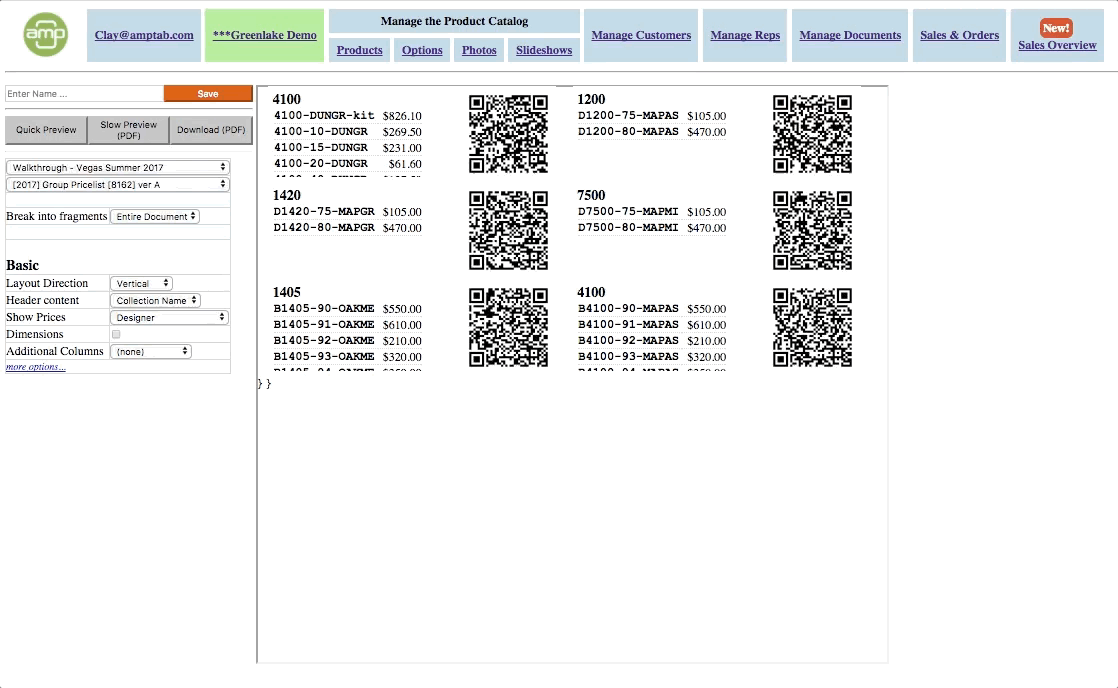 4. Be a part of the pre-market sales meeting (Part 3)
To start off the meeting, hand out one of the price sheets you printed out to each of the reps. Let them know where the pile of extras is in case they misplace theirs or their buyers are interested in one.
Give a quick demonstration. As an AMP admin, you can download the AMP Mercury app from the App Store and use it like a rep.
How to switch to the walkthrough catalog:
From the AMP Mercury app go to the Products tab

Tap "Full Catalog (Dense)" under Slideshows

Change to your walkthrough slideshow instead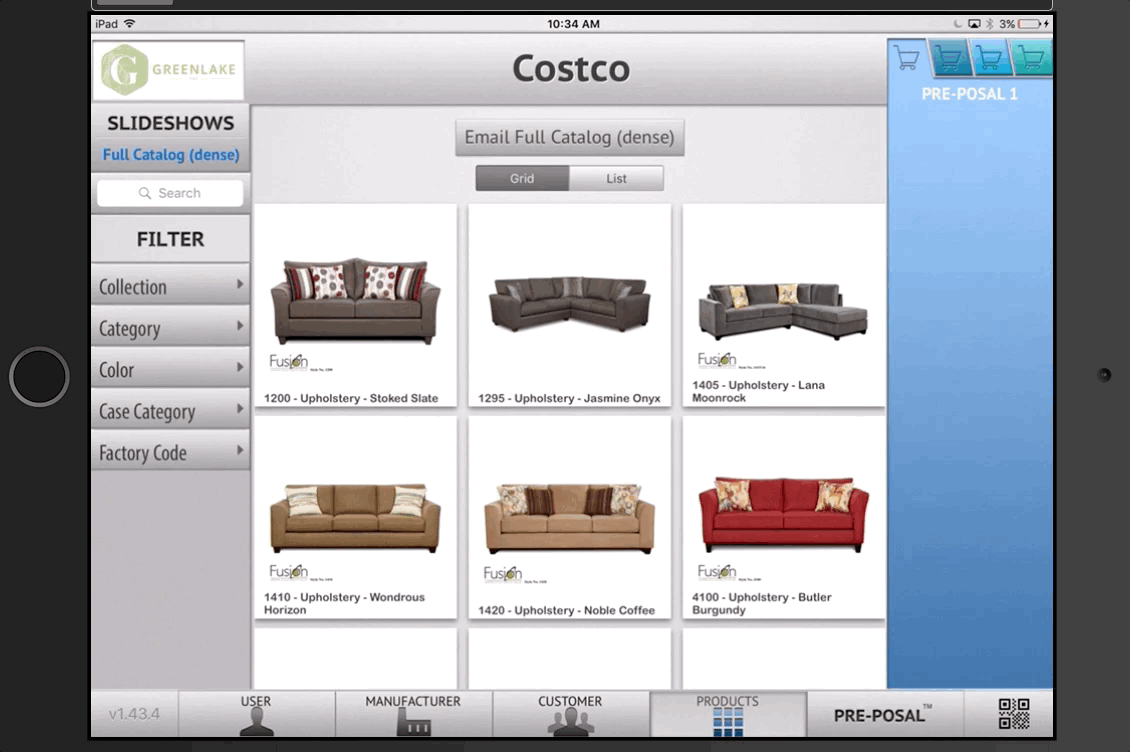 Next, take it further and show them how they can scan the QR code labels to bring up the product on their iPads. (Pause and allow applause to subside if needed).
How to scan a QR code:
Walk up to a product that has a QR code label

From the AMP Mercury app tap the QR code icon in the bottom right corner

Use the camera on the iPad to scan the QR code label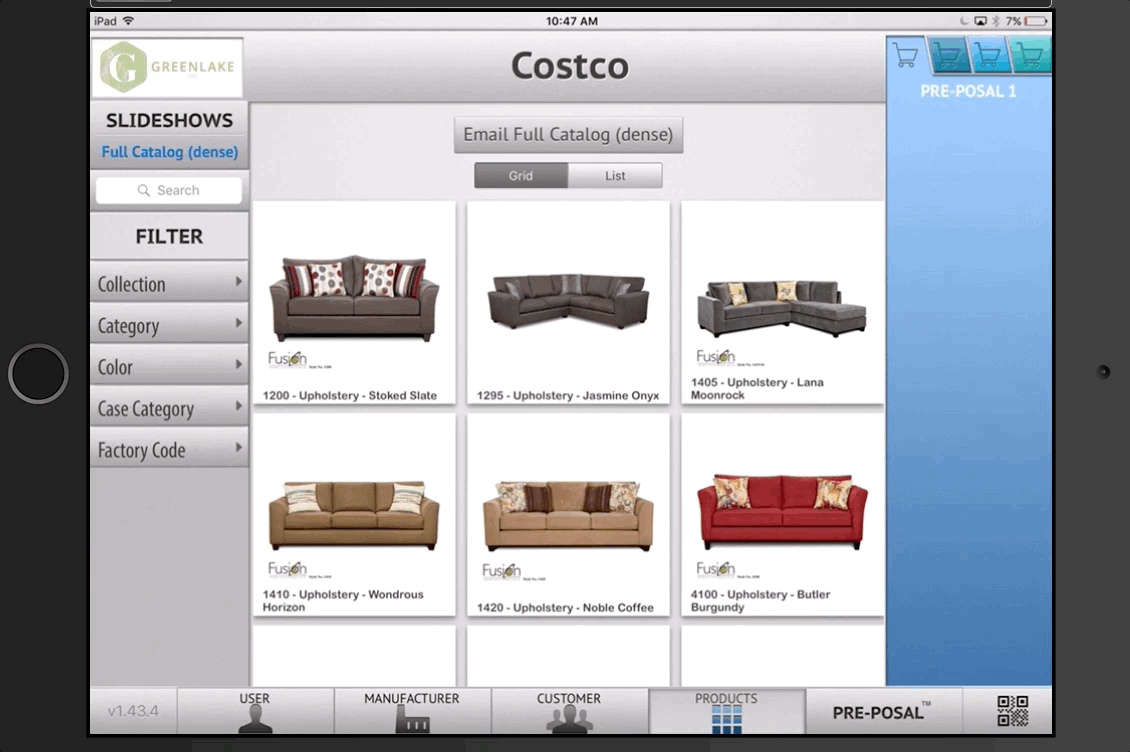 You did it! You're a market star! Everyone is prepared and ready to sell thanks to you!