In Part 1 of the series we created a walkthrough slideshow from the Slideshows section of the AMP CMS. In Part 2 of the series we brought the walkthrough slideshow into the real world in the form of QR code labels and printed price sheets using AMP's Press features. We're almost there – in this section we're going to make sure our efforts don't go unnoticed. This is Part 3.
We can send instructions and reminders to reps via email, but we know how reps operate: in-person tends to be the best way to get through. To really give us a chance at being successful, let's make use of the one time we'll have their attention all in one spot – the pre-market sales meeting.
To start off the meeting, hand out one of the price sheets you printed out to each of the reps. Let them know where the pile of extras is in case they misplace theirs or their buyers are interested in one.
Take 5 minutes of the meeting. Coordinate with Sales Managers if needed. They may want you to take more time.
These are tools in place that will make the reps' jobs easier and make them look good in front of buyers. For greater chances of the information sinking in, give them a quick demonstration (as an AMP admin, you can download the AMP Mercury app from the App Store and use it like a rep). First channel your inner Vanna White and show them how to access the walkthrough.
To switch to the walkthrough catalog:
From the AMP Mercury app go to the Products tab
Tap "Full Catalog (Dense)" under Slideshows
Change to your walkthrough slideshow instead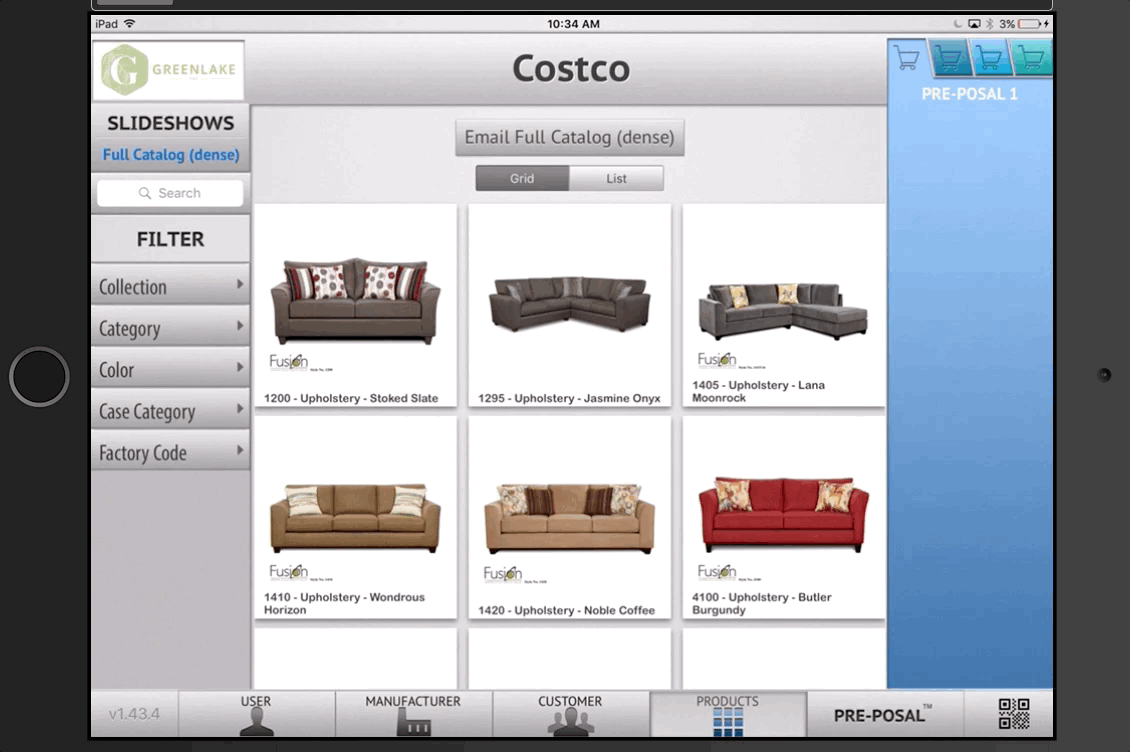 Next, take it further and show them how they can scan the QR code labels to bring up the product on their iPads. (Pause and allow applause to subside if needed).
To scan a QR code:
Walk up to a product that has a QR code label
From the AMP Mercury app tap the QR code icon in the bottom right corner
Use the camera on the iPad to scan the QR code label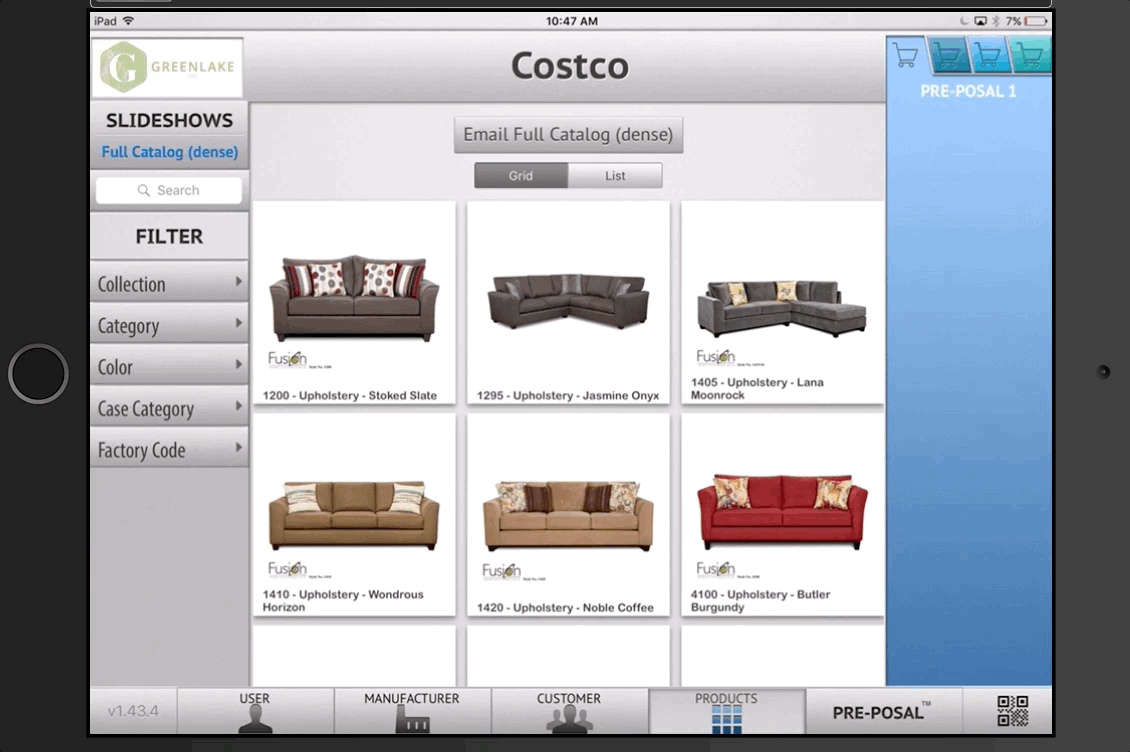 Encourage them to give it a try right there and then before the meeting is out. Plug the price sheets one last time for good measure. Well done. Take a bow – your work here is done.
PRO TIP Do buyers sometimes show up unannounced to your showroom at market and a rep that isn't normally theirs has to fill in to place an order for them? AMP has a 'Market Mode' feature designed to help with this. From the "Change Profile" section, check "All reps can see ALL CUSTOMERS" and click 'Update'. This allows reps to have access to all customers rather than just those in their territory. This way they can write orders for customers of other reps.
You did it! You're a market star! Everyone is prepared and ready to sell thanks to you! All there's left to do is to relax and dream of the next market where you'll shine again.